Syringe Pump is widely used in traditional intravenous, anesthetic, anticoagulant injection, chemotherapy for patients. It also applies to ICU and CCU etc.
Infusion Pump is a kind of volumetric Infusion Pump that applied in internal medicine, surgical, pediatrics, obstetrics and gynecology, ICU, CCU, operation room and other clinical infusion treatment.
Both Syringe Pump and Infusion Pump are suitable for clinical treatment that needs long-time and high precision infusion.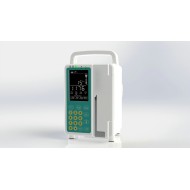 Min. Order: 1 piece
Fingertip Peristaltic Pump
Open System, mach all brands of qualified PVC,TPE I.V.sets with external diameter of 3.8mm-4.2mm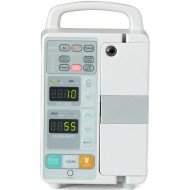 Min. Order: 1 piece
Thermostat 30-45℃, adjustable
Launched in 1994, the first China-made Infusion Pump
Simultaneously calibrated to 6 IV sets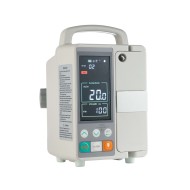 Min. Order: 1 piece
The thermostat warms IV tubing
Applicable for adult, Paediatrics and NICU (Neonatal)
Anti-free-flow function

Address:

Yuelu District High-tech Park, Changsha, Hunan, China